My 50th and final makes are gin truffles, they will be a Christmas present for two of the men in my family. Unfortunately I don't have any pictures of this make as I wont be making them until Christmas Eve and it dawned on me that with family arriving on the 23rd and still having a to do list that doesn't seem to be shrinking I was unlikely to find time to blog.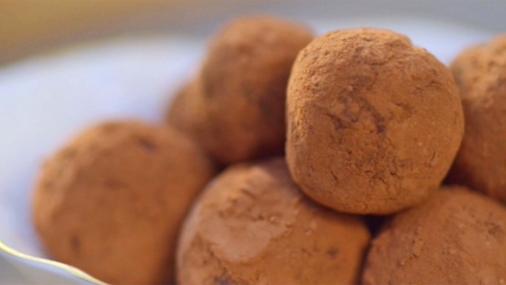 I will be using
this
recipe from Kitty Hope and Mark Greenwood at the BBC.
The other recipes I looked at include
This one
for Gin and Tonic truffles
This
one from the BBC Good food for chocolate truffles with suggestions of how to add different flavours.
So make number 50 has ended up with a to be made! I am happy to be at the end of my 50 makes for Christmas, it has been a long journey and I would like to thank you for reading and for the support and words of encouragement that I have received.
In case I don't get time to post again I would like to take this opportunity to wish you and yours a very Merry Christmas and I hope Santa brings you what you wished for xx